It's been some time since I posted an out and out honest to goodness wishlist. So here it is …a few things if money was no object and space wasn't an issue I would love in my home:

Daydream Wallpaper by Mica
I love illustrated birds and this wallpaper looks like it was drawn straight onto the wall. I would love to paper my kitchen walls with it, the light pastel shades would readily bounce the morning sunlight all over the space. The design is screen printed onto the paper – a print process I love only second most to letter press (does letter pressed wallpaper exist??). Available at Hygge & West.

Giovanna Locatelli Coiled Rope Deck Mat
I love using and reusing things for a purpose other than intended. I think this deck mat would make a pretty kewl table placemat, though a little pricey (the small is $196), available at Nautical Luxuries.

Trotski and Ash Cooking Club
Cooking Club gives Melbourne cooking enthusiasts a chance to learn more from Melbourne's best cooks and chef's. Starting with Arna McCabe of Boire. Club participants will learn basic knife skills and about organic and biodynamic produce, textures, flavour marriages and picnic salads! They will prepare a delightful picnic to eat and enjoy together at the end of the evening. While it costs only $90AUD for ingredients, tuition and a take home package of some lovely kitchen wares to be used on the day, it takes place in Melbourne Australia – so I would have to tack on another $1500 for travel costs alone! If you are in or around the Fitzroy area check out the trotski and ash website for details.

Mosaic Java Placemats and Napkins by DwellStudio
I'm a huge fan of DwellStudio and almost all that they churn out. Their recent collection for tabletop warez includes Java Mosaic placemats, runners and napkins. There is something a little retro-modern about these items that caught my attention. The sort of design that is timeless and classic yet punched with the sort of style that have friends wondering if you inherited these items from your parents…and that your parents had rad style when they were younger!

The entire Liberty of London for Target Collection
As I mentioned last week, I cannot wait for this collab. Liberty of London promises to present a line with Target at affordable prices, comprising of housewares, clothing, garden products and storage! Check out the video on Target's site.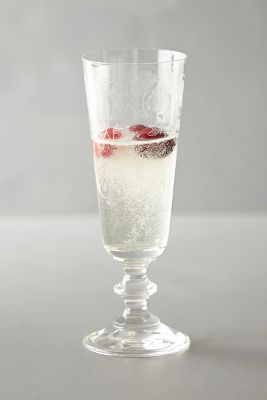 Horta Glasses at Anthropologie
These stems are ornately etched from an art nouveau garden design which twists and twines all over the glass. Available as water, wine, champage and tumbler style glasses this line is new to Anthropologie and are to die for!
images by hygge and west, nautical luxuries, trotski and ash, dwellstudio, apartment therapy and anthropologie.
Filed under: Craven Wishlist | Tagged: celebration, cooking, entertainment, interior design, Kitchen Tools, kitchens, Tabletop |